TAKE YOUR RELAXATION TO THE NEXT LEVEL
Powerful features, lifetime customer support - your ultimate relaxation experience awaits!
Start here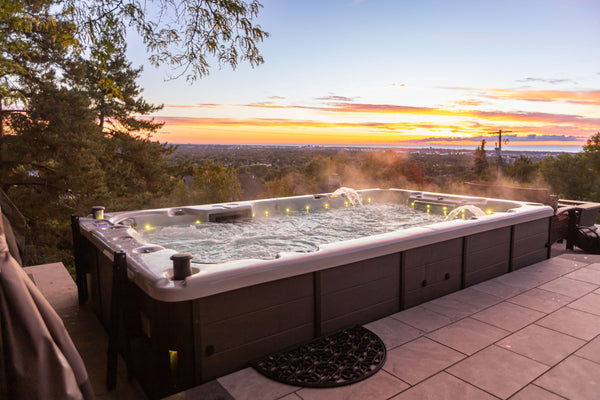 A MANUFACTURER THAT HAS YOUR BACK!
Join our dealer program and
start selling hot tubs today!
Sign up
GREAT LAKES EXCLUSIVE SERIES
A portion of the profits of every Great Lakes Hot Tubs purchase will be designated to preserving the Great Lakes. We are excited to contribute to protecting these beautiful lakes that contain one-fifth of the world's surface freshwater, working to save the ecosystems that rely on the Great Lakes for years to come.
DEALER SIGN UP
Get into the spa business today!
Interested in selling spas at your location? Please fill out our Dealer Onboarding Form for more information about our Great Lakes spa collection and dealer program!
Sign UP
ASK ABOUT OUR GLACIER AO3P FILTRATION SYSTEM
Free of pollution, glaciers contain the world's most pristine water. Our Glacier AO3P system sterilizes up to 99.9% of bacteria in your hot tub, reducing chemical usage by up to 80% and leaving your water crystal clear!
Our Glacier Filters are infused with antimicrobial protection to inhibit the growth of bacteria on the cartridge and extend the filter's life span. Additional silver ions are infused in the fabric and plastic of the filter, which act as a natural disinfectant against micro-organisms and harmful bacteria. Spend less time cleaning your filters and more time enjoying your spa!
BLACKOUT INSULATION
Our 7 layer blackout insulation allows up to 20% more heat retention. This reduces the overall heating costs and saves you money! We use high-density closed cell foam, foam curtain and infrared reflective material which line each of the cabinets. The more effective the insulation in your spa is, the more heat it will retain in winter months ensuring you have a energy efficient spa.
MULTI-SPEED PUMPS
With up to 400% more hydro massage configurations, Canadian Spa Company's multi-speed pumps give you endless combinations of jet speeds and power. From relaxation to aquatic exercise to marathon training, our pumps can really do it all.
Combining the oversized intake without any 90 degrees angles in the plumbing creates 35% more efficient water flow.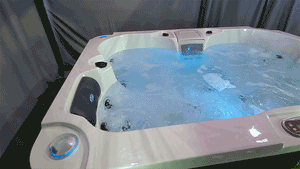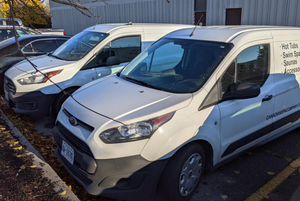 SERVICE
Every Great Lakes Hot Tub comes with valuable customer and technical support for the lifetime of the spa.
Our service team will go above and beyond to make sure we can take care of you, Our ticket service is accessible 24 hours a day, 7 days a week from anywhere in the world
What impressed me the most is that Great Lakes offers premium features such as UV and Ozone water sanitation system that are exceptionally well designed. The spa components are from reputable brands such as Balboa which is very important for overall longevity of the spa.
Glen, Senior Hot Tub Technician
Above & Beyond Pools & Spas
I only want to offer quality spas that are going to exceed consumer expectations and the Great Lakes brand certainly delivers. I have had nothing but excellent feedback from my customers and service technicians. They are a very reliable and well built spa.
One of the things that really impresses me is that they offer a 5x3 inch thermal cover on all spas. Most other companies offer a 4x2.5 inch with an option to upgrade, which ends up costing the customer more money
Joelle W, Owner
Above & Beyond Pools & Spas
When my showroom tubs arrived, I was extremely impressed by their appearance, the colours are neutral and the lines are clean and smooth which allows for the hot tub to fit well into any environment
Joelle W, Owner
Above & Beyond Pools & Spas
FIND A DEALER NEAR YOU!
See our current dealer locations below to purchase your Great Lakes Hot Tub, filters, chemicals and more!